Client: 
Bonzai Intranet, an intranet framework built on top of Out-of-the-box SharePoint.
My Role: 
User Experience and Interaction Designer.
Applied Methods:
User Interviews, User Testing, First Click test, Interaction Design with Sketch, InVision & Principle App.
In the summer of 2017, after a successful release and after interviewing 12 stakeholders and 230 survey responses from our users, the #1 problem to tackle for the next release had to be the search experience.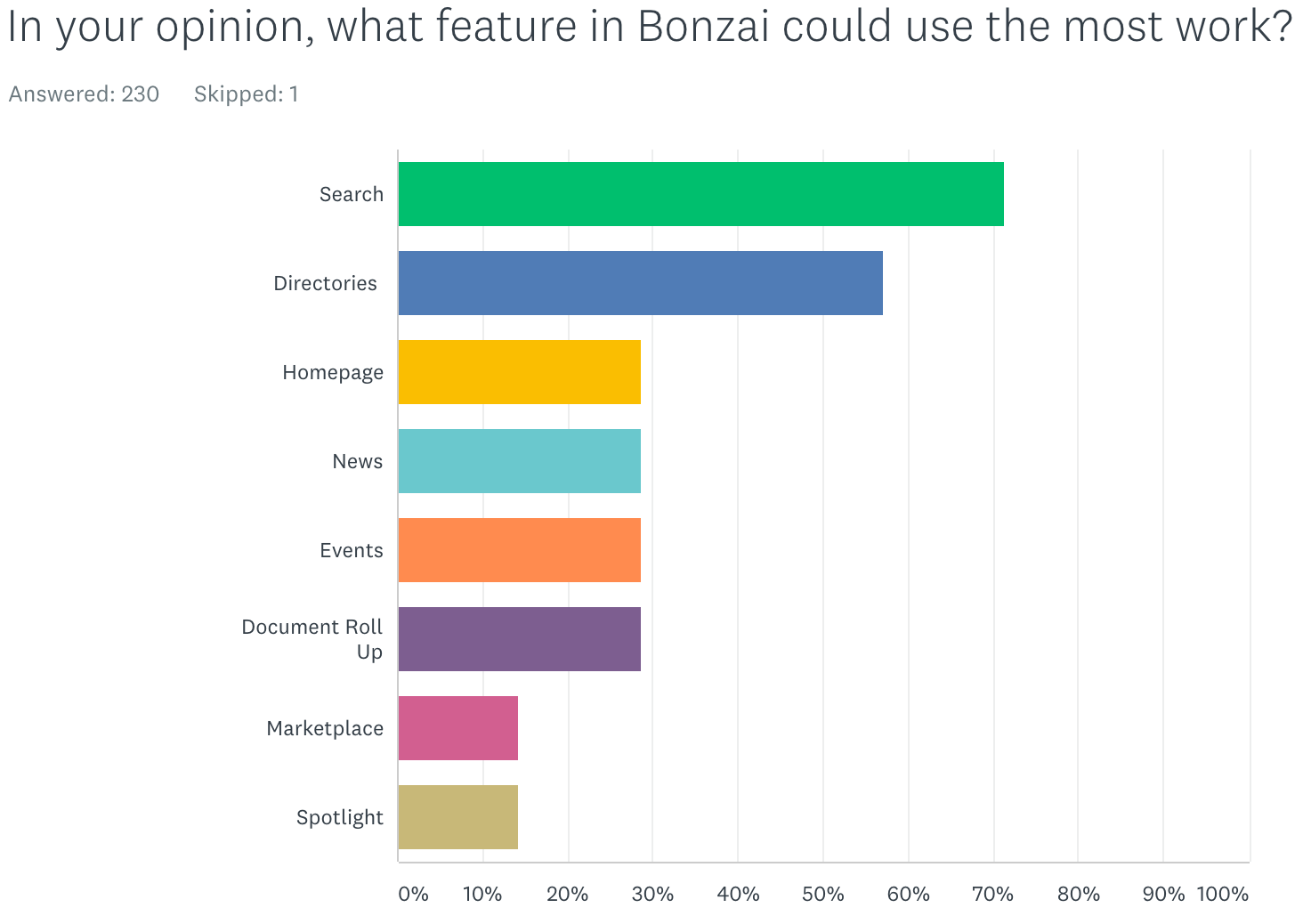 We saw a pattern in these workshops with our customers. We got a lot of "I can never find what I'm searching for", "It's ugly and not intuitive", "I wish it was faster" or "I have to do too many clicks to find the documents I need". 
At the time, in version 1.6, the intranet framework was using the built-in Sharepoint search but that wasn't enough to surface what people needed everyday to help them be more efficient at work. 
​​​​​​​

After some paper sketching ideas, wireframe reviews with project owners and engineers we got a solid prototype to test with users.
Prototype 01:
First Impressions
After showing this prototype to some customers, they said that they liked it, but they didn't love it... 
People often felt confused and overwhelmed by the amount of information being displayed, they didn't know what to do with all of it. We were almost there, the functionality was there, we just had to do it more digestible and friendly. We needed to find out more about what users wanted or needed to see in their search results. Clean it up a bit and try again...


After doing Heuristic Markups with the team following the survey's results and redesigning the UI, I proposed a with a much cleaner version.
 "Less is more",
a
nd indeed it was all I needed to do. 
I analyzed the feedback and came back with a much more legible, friendly and digestible interface. Leaving out the unnecessary elements and helping the user to focus on what it matters.

The Final Result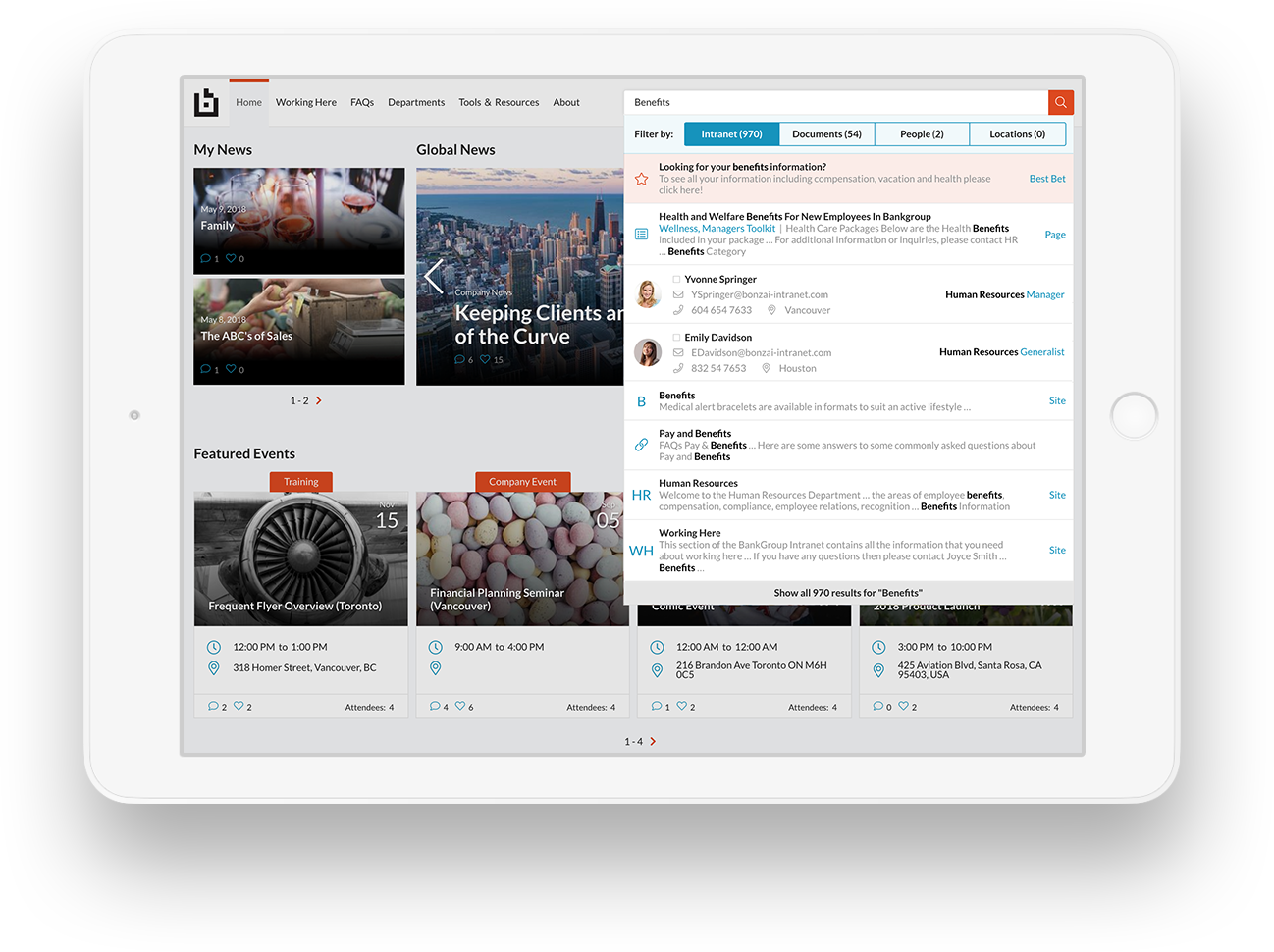 We've incorporated site-wide search so that users can find the information they need from anywhere on the intranet. These search capabilities are an inherent function of Bonzai's SharePoint intranet platform, enabling users to easily search across cohorts of information to find exactly what they need in a flash.

For the 2nd round of user test and validation, the results were extremely positive. This time, there was no doubt that people loved it. Here are some insights of the users surveyed:
But we didn't stop there...

To continue with a much more fluid experience, we decided it was the best to improve the SharePoint Out-of-the-box search page too.
The layout and information of the new refiners was inspired by Amazon's marketplace, LinkedIn & Google.
The New Refiners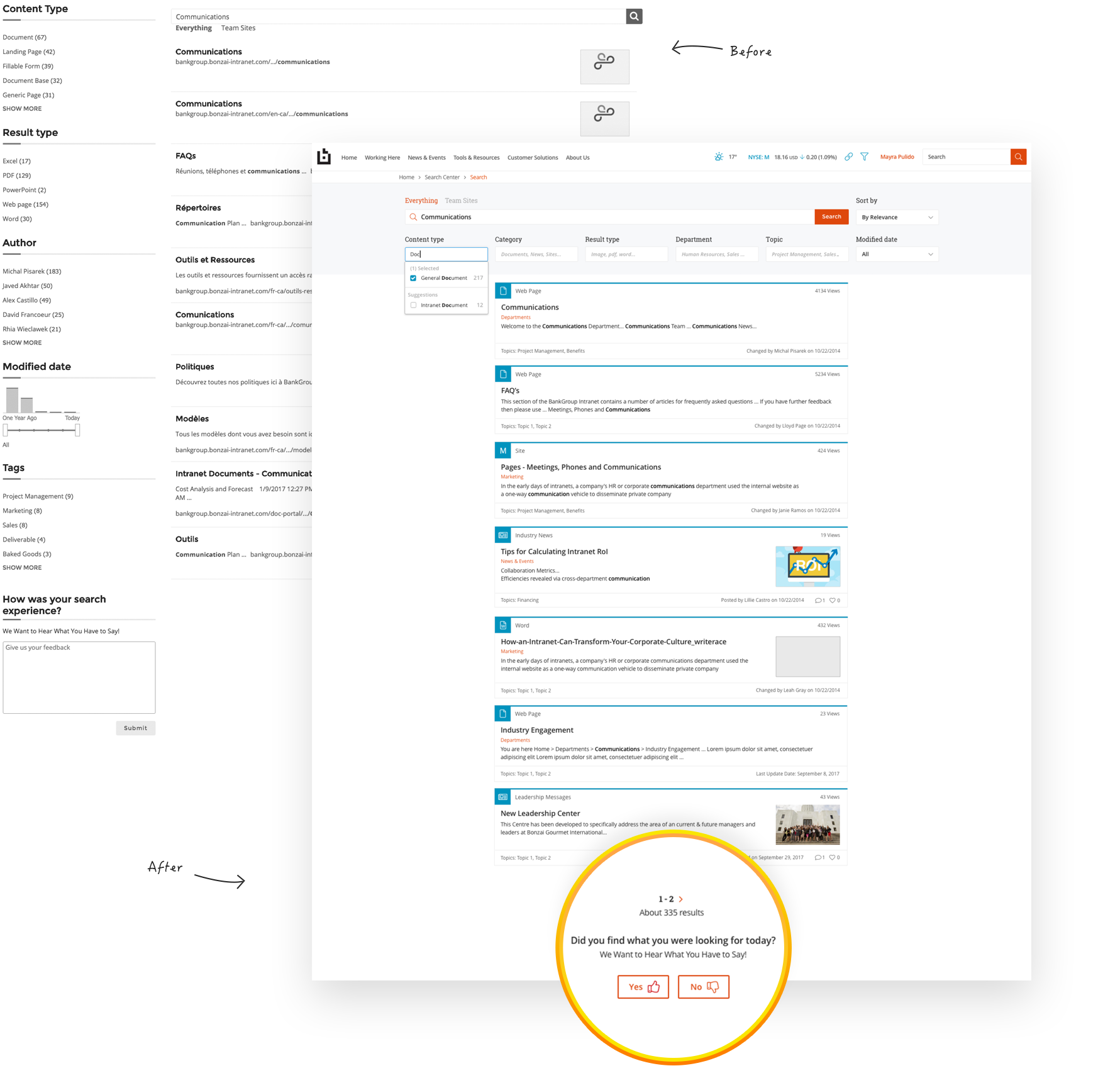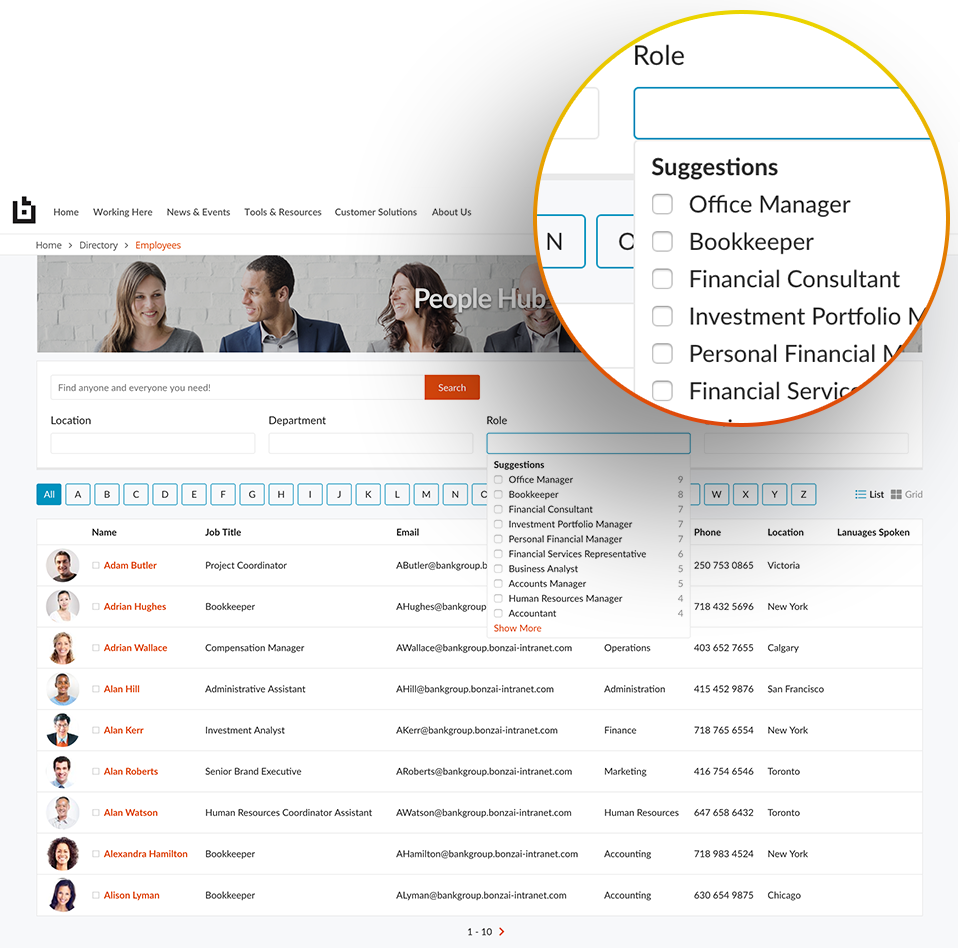 Continued Success... 

As of today, The intuitive new search capabilities are the most powerful addition to Bonzai's search experience ever! We've created fully configurable and customizable search verticals that can be tailored to meet specific organizational needs. The inability to find accurate information comes up time and time again when we talk to organization's that are keen to obtain a trustworthy intranet solution. To fulfill this need we've created the most effective intranet for efficient search that exists on the market today.