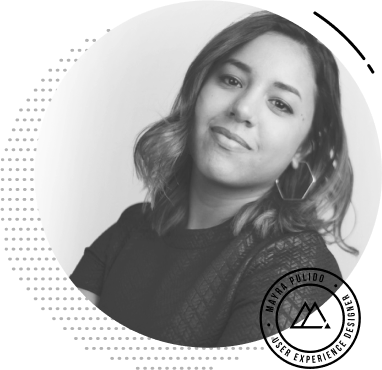 Hey there!
I'm Mayra Pulido, and I was born and raised in a beautiful city called Monterrey in México.
I graduated from The Autonomous University of Nuevo León in 2012 with a bachelor's degree in Graphic Design and the same year; I had the awesome opportunity to start working at Accenture as a UI Designer.
There I realized that my true passion was to deliver the best experience possible to customers through design across multiple devices. I learned a lot from a very talented team made of UX Researchers and Developers that I still call friends.
Working in Accenture allowed me to design for companies like Avanade, Chevron, Bank of America, etc. 
Then, in 2015, I moved to Canada seeking personal and professional growth, and here I still am, looking for my next adventure with an amazing team in Vancouver, Canada. ​​​​​​​
In my free time, I also enjoy driving my Jeep to the muddy mountains, reading Rosenfeld Media books, drinking coffee while scrolling on Twitter 
or going to up and coming punk rock concerts.